January 21, 2019
Banking app firm to create more than 300 jobs in Cardiff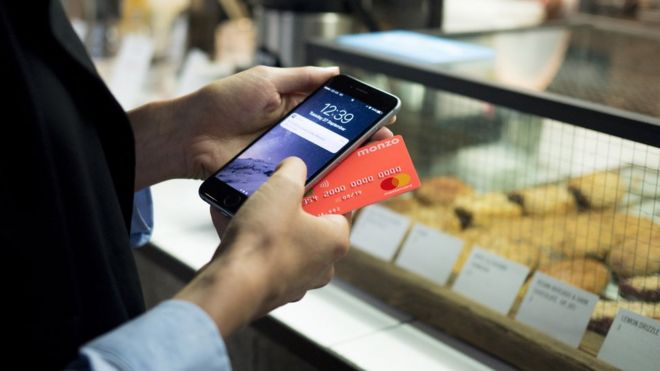 More than 300 jobs are to be created in Wales as a mobile-only bank is set to open up a centre in Cardiff.
London-based Monzo, one of the UK's fastest-growing banks with 1.3 million customers, has begun hiring for its new city centre customer operations base.
The Welsh Government has given a grant of almost £1m to help create 312 jobs over four years, adding to Monzo's London HQ which employs 500 people.
Monzo adds to Wales' £650m call centre industry, which employs 32,000 people.
Economy minister Ken Skates said the support was part of a plan to "supercharge industries of the future".
Mobile banking has changed the way many people manage their money, with new companies specifically targeting younger customers.
Co-founder Tom Blomfield said Monzo, founded in 2015 which got its banking licence in 2017, is designed to "work around your smart phone so you can do your banking 24 hours a day wherever you are in the world".
He said they chose Cardiff after a £950,000 Welsh Government grant and because of "well educated people and attractive economic conditions."
Analysis from BBC Wales business correspondent Brian Meechan
This announcement shows that the south Wales call centre industry continues to be robust though job losses at Barclays last year are evidence that it can also be volatile.
Around 32,000 people work in the sector in Wales and it's worth £650m to the Welsh economy.
What attracts companies here is that transport links means Cardiff is around two hours from London.
Three universities provide graduates with the qualification levels businesses like Monzo require and rent is around a third cheaper in the Welsh capital compared to central London.
However, research suggests that, of all of the industries, call centres face some of the biggest challenges from automation which could impact on the number of jobs needed in future.
["source-"bbc"]